Managed Data Protection Services
Taking into account what can go wrong in IT, In this day and age, it is imperative that you Ensure your Business Data is securely protected from Data Loss by implementing our Secure Backup for Business Data
In the event of disaster, all systems can be rebuilt and functionality restored relatively quickly.
However – if your data is lost, this can have serious long-term effects on your business as it is not so easy to 'rebuild' this. The risk to data loss increases as time goes by and as IT evolves and matures.  New threats are constantly being identified and even if you follow all recommended best practices, there is still a chance that some new vulnerability is discovered which wipes out everything, or gets ransomwared or…
At Primeworks Networking we recommend implementation of an automated, secure, offsite backup solution such that all business data is securely backed up.
This includes both On-Premise Data as well as Data Stored in the Cloud, such as Office 365.
Why do you need it?
With over our 20 Years+ of Supporting IT, one thing we've learnt is you need to backup your data as you never know what could go wrong, despite all best attempts.  As such, we STRONGLY recommend that you backup ALL Business Critical Data to the Cloud – Automatically and Securely
Data Loss through Hardware Failure
You never know when some piece of hardware will fail – thereby causing data loss or corruption
Data Loss through Malicious Purposes
Access to data can be lost through various mechanisms;
 – Intentional deletion of data by disgruntled employee
– loss of access to data due to Malware / Virus'
Very often IT Vendors are selling a particular solution, irrespective of your requirements.  Our focus is to understand your requirements and put in the appropriate solutions
Unintentional Deletion of Data
Someone inadvertantly/ unintentionally deletes important Business Data
Backup of Data Stored Locally on Machines
Backup data that is stored locally on harddrives. This would include such data as Accounting Information, (Pastel Partner, Pastel Evolution, SAGE, SQL Databases, Excel, Word etc.
Automatically and Securely Backup your Files & Folders
The Agent is installed on the machine storing the data and configured to backup the specified folders, daily, at a specified time.
Its a Managed Backup Service
We assist you every step of the way; We assist you in with setting up the backup.  We then check regularly that everything is backing up correctly and notify you in the event we identify a problem.
Easily Restore your Data when required
In the event you need to recover your data, it's simply a case of loading the agent, logging in and selecting what data to restore.
Backup of Data Stored in the Cloud
Just because data is stored in a Cloud Service, doesn't mean its guaranteed to be backed up!  One never knows what could go wrong.  As such we Strongly recommend backing up your Cloud Data stored in Services like Office 365.
Securely Backup your Office 365 Data
Ensure all data stored in Mailboxes, Sharepoint, Onedrive and TEAMS Sites are backed up securely and automatically.
'Belts and Braces' for your Data Backup
In the event that something happens to the Microsoft Office 365 Service, you will still be able to access your data as the Data Backup is stored in a disparate system as well as completely different geographical location.
Sleep comfortably at night knowing your Data is safe
Even if someone does find some previously unknown vulnerability and compromises your data, be comfortable in the fact that you have secure backups of your data that can be accessed securely, safely and easily in the event of a disaster.
Our IT Engineers have years of experience dealing with the various ways of backing up Data. Speak to us to discuss your requirements
Since we have years of experience with what could go wrong, we cannot over-emphasize the need for a robust, secure, data backup strategy.  In the event of a Disaster, we can rebuild/replace all infrastructure, reload all applications and reconfigure all User requirements.
WE CANNOT REBUILD YOUR DATA!
Ensure your Business Data is securely protected from Data Loss by implementing our Secure Backup for Business Data now, for both On-Premise and Cloud Stored Data.
Get Started
We'll assist you in identifying what needs to be backed up
We'll assist in configuring the software and setting the schedules
We'll monitor on a daily basis and notify you of any problems identified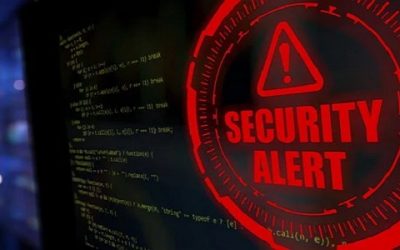 While doing research in trying to understand how people search online and what search terms people are using in relation to computer data, we found that there were many more using the search term "data recovery" than "data backup". From this it would appear that data...
read more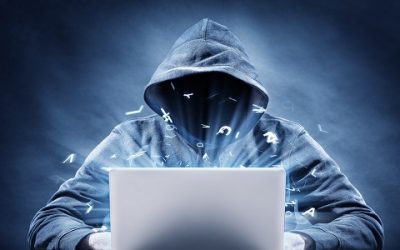 The speed of technological change is leaving gaping holes in highly sensitive company IT infrastructure. These vulnerabilities are being targeted by cybercriminals at an increasing rate as South Africa is starting to feel the heat from attackers across the globe...
read more
Office
146 Corlett Drive, Bramley, Johannesburg, South Africa 2090
Hours
M-F: 8am - 5pm
S-S: Closed