Endpoint Security
Ensure all your Servers, Desktops and Laptops are up to date and secure using our Computer Management and Security Service.
One of the vectors for an unwanted infection is through an unpatched vulnerability.  As such, it is imperative that all Servers, Desktops and Laptops have their Operating Systems up to date with the latest updates and security patches.  Added to this, you also want your Users to be protected from accessing compromised websites, clicking on suspicious links, trying to access compromised media such as USB sticks or preventing them from opening unwanted email attachments.
Let us manage this for you, thereby adding an additional layer of security.
 Why do you need it?
Manually maintaining several machines can become quite burdensome, particularly if patches are being released regularly and the security landscape is continuously changing.  Keeping your IT Systems secure can be overwhelming or over-looked.  Either way it's asking for trouble if ignored.  Let us assist you in keeping everything up to date with our Computer Management and Security Service.
Operating Systems need to be continuously updated
Software solutions are constantly evolving, as bugs and vulnerabilities are identified by 3rd parties.  As these bugs are identified, the Software Developers release patches and updates that address these vulnerabilities.  These patches and updates need to be applied regularly.
It gives you the ability to see the status of your Network
Without an Endpoint Management and Monitoring System in place, it is very difficult to ascertain the status of the various devices making up your IT Infrastructure, thereby opening you up to vulnerabilities.  With our Managed Service, we are able to get a 'helicopter' view of the network at all times.
Piece of mind that your Servers, Desktops and Laptops are secure
Our Endpoint Management Solution incorporates a local Security Agent that monitors for 'real-time' vulnerabilities and protects the User from visiting malicious Websites, accessing fraudulent/compromised emails that may have slipped through the Mail Server Anti-virus system as well as protecting the User from new vulnerabilities as and when they are discovered.  
Benefits of Endpoint Management
Maintaining a Secure & Efficient IT System requires various layers to ensure efficacy and managability.  Using Primeworks Endpoint Management solution, we are able to, cost-effectively, achieve this.
Automatically deploy required Patches
Through the agent on the machine and the back-end policies, we are able to deploy patches timeously and effectively with minimal labour requirements.
Maintain an up to date Asset Register of IT Systems
We are able to provide an up to date register of all devices managed, including hardware specs, applications loaded, serial numbers as well as a broad variety of statistics as required to audit/monitor a machine/
Protect the machine, even if it's mobile
These days, Employees are often working on a laptop and are mobile.  This means that the device is often connected to foreign networks.  Through our Endpoint Management and monitoring, we are able to protect the machine.
Benefits of Endpoint Security
Just because your machine has all the latest updates and patches applied, doesn't mean the device and User are fully protected.  A device also needs to have some sort of Endpoint Security running, if you are serious about your security and integrity of your data.
Protect your Users from Ransomware, Malware and other 'nasties'
Our Endpoint Security Software is a security solution deployed on company devices to prevent cyber attacks, detect malicious activity, and provide instant remediation capabilities.
Secure your Web Browsing
Since Web Browsing is a common source of unwanted attacks, our Security Software is designed to protect an organization's assets with a special layer of protection that focuses on the browser, as the main tool used to access critical data inside the intranet perimeter and in the cloud.
Piece of mind
By implementing Primeworks Endpoint Security, you can rest assured that you are following best practice to running secure, efficient Servers, Desktops and Laptops.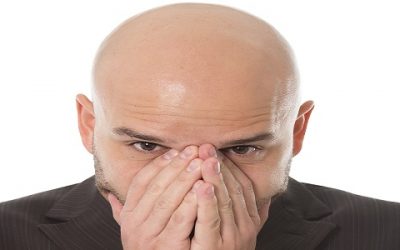 1. Poor patchingThe sad reality is that a lot of data breaches can be reduced by keeping your software up to date. Vulnerablities are constantly being discovered in Software. Once these vulnerabilities are discovered, they can be used compromise your System. Make sure...
read more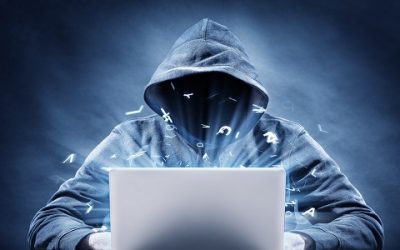 The speed of technological change is leaving gaping holes in highly sensitive company IT infrastructure. These vulnerabilities are being targeted by cybercriminals at an increasing rate as South Africa is starting to feel the heat from attackers across the globe...
read more
Our IT Engineers have years of experience managing a large number of devices, located in multiple geographical locations, efficiently.
Since we have years of experience with what could go wrong, we have put together a solution that allows us to implement all the necessary requirements to ensure a Secure, efficient network that can be looked after cost-effectively.
Ensure all your Servers, Desktops and Laptops are up to date and secure using our Computer Management and Security Service
Don't ignore this area of Cyber security – Contact Us and we can assist.
Get Started
We'll assist you in identifying what needs to be monitored & Managed
We'll make sure that everything runs correctly on a daily basis
We'll monitor on a daily basis and notify you of any problems identified
Office
146 Corlett Drive, Bramley, Johannesburg, South Africa 2090
Hours
M-F: 8am - 5pm
S-S: Closed